BIG BANG MOSAICS - CYNTHIA FISHER
---
I create custom fine art mosaics, residential mosaics and mosaic murals in public settings nationwide. I conduct school residencies and community projects and teach mosaic workshops at several art centers and at my studio in western Massachusetts, BIG BANG MOSAICS. Fine art mosaics, most notably abstract mosaics are my passion and my work has won numerous national and international awards.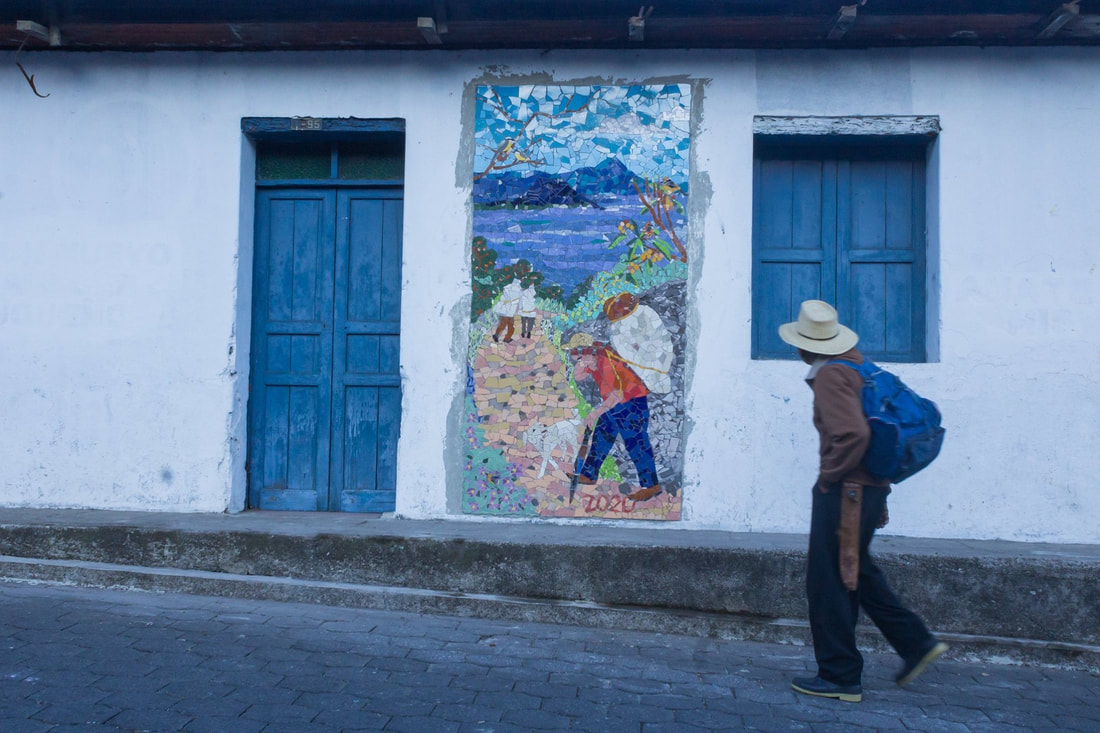 One of the murals created in 2020 newly on the wall. I love this image taken by local photographer Walt Ali.
---
Another mosaic trip to Guatemala, Spring 2022 is in the works! I will be going back to Guatemala the last week of March and the first week of April for 2 back to back mosaic trips and I am looking for people to join me. Here are a few images to set the stage. Contact me if you want to learn more, I will email you the PDF flyer
Most of my time is devoted to commission work, from kitchen backsplashes for homeowners to giant splash pads and mosaic murals for cities in southern Florida. In between I focus on creating my own work, the above and below mosaics are examples. Head to the
Fine Art Mosaics
page to see this body of work.
---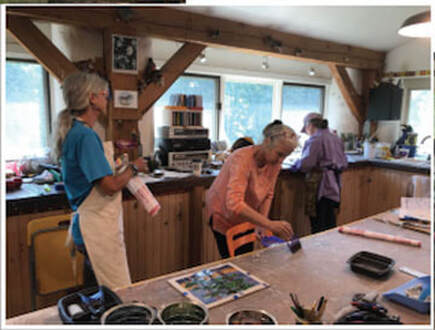 I enjoy sharing my 20+ years of experience creating mosaic tile art and frequently teach
MOSAIC WORKSHOPS
here in my BIG BANG MOSAICS studio. I also teach workshops at craft centers, follow the links on the workshop page.
---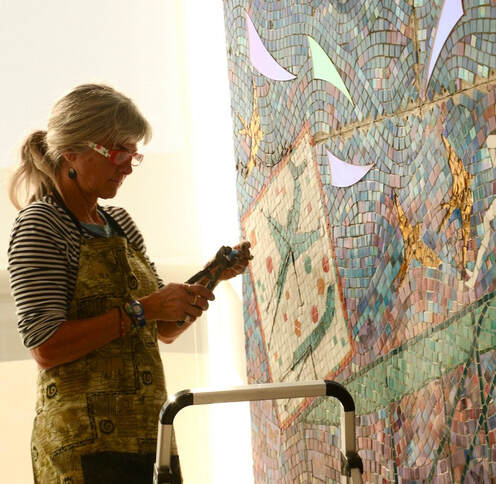 Go to the
Artist Info
page for contact information and to read my artist statement, check out current exhibitions and more.
---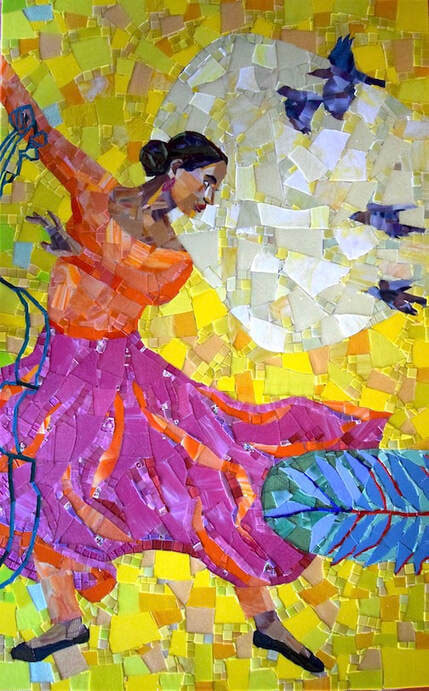 Panel 10 of 13 for an amphitheater wall to be installed later in 2021, stay tuned and more pictures and details on my Percent for Art Mosaics page
GALLERIES LANDING
is a good starting point to view all the mosaic tile art you can imagine -
the various categories of my work range from fine art mosaic abstracts to architectural mosaic murals, community projects and residential work and more...