ARCHITECTURAL MOSAICS
Architectural mosaics or Public Art mosaics come in a wide variety of classifications. I have grouped these architectural mosaics based on the kinds of projects I have undertaken, from percent for art mosaics to mosaics in a hospital setting to community mosaic projects; clicking on an image or heading will take you to that page.
My public art mosaics range from interior mosaic murals and mosaic wall art to exterior mosaics including mosaic murals, mosaics in garden areas and splash pad mosaics, just a few of the commissions I have undertaken.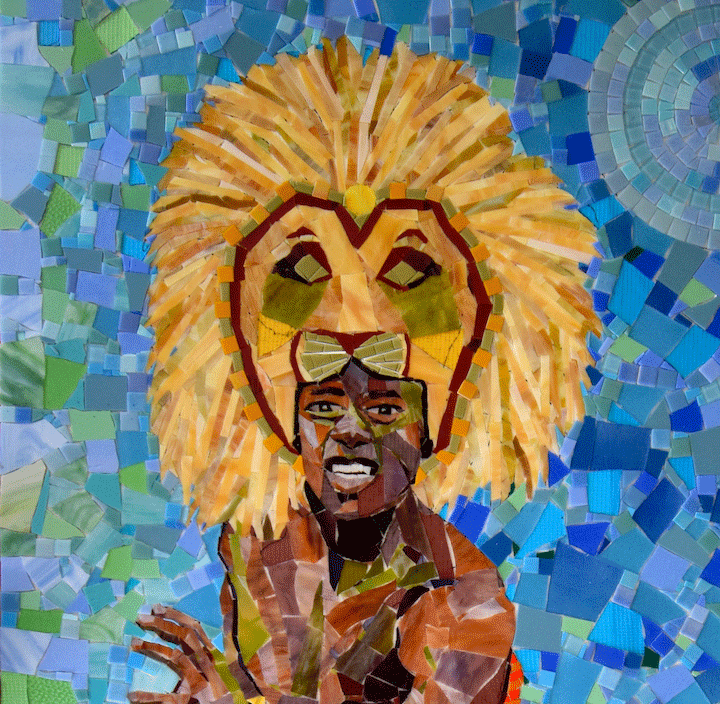 PERCENT FOR ART MOSAICS detail of Lion King, one of 13 panels in a mosaic mural in Tamarac Village, FL
---
Hospital mosaics I have worked on can be found in several states including Massachusetts, Florida, Ohio, Virginia, Indiana, Delaware and soon a new mural in Portland Maine Mercy Hospital.
---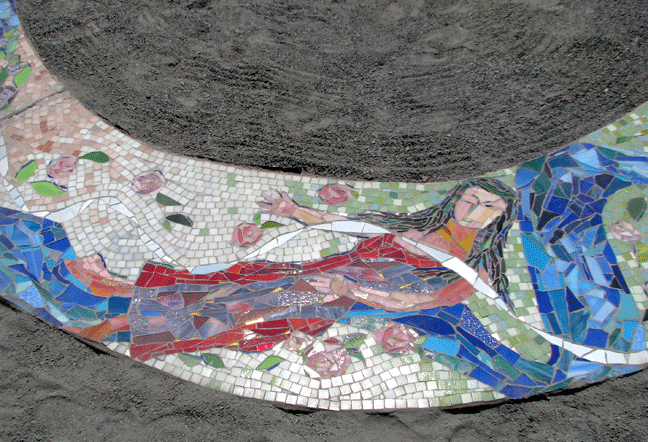 COMMUNITY MOSAIC PROJECTS Calypso, from Homer's 'The Odyssey', Double Edge Theatre community mosaic project, Ashfield, MA
Community mosaics are loved by one and all. Visit the page to see several examples of community mosaic projects I have spearheaded.
---