GUATEMALA 3, 2015 : "Welcome to the Zoo!"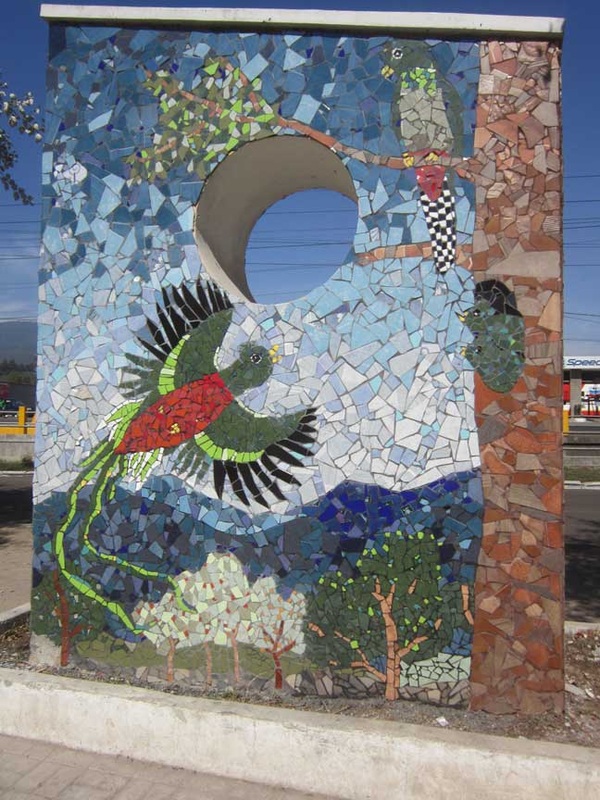 Quetzal family mosaic
Xela mosaic project, 2015!!! My husband Marcus and I returned to Quetzaltenango, referred to locally as 'Xela' for our third mosaic community project. Once again it was a whirlwind 2 week effort, all day EVERY day we were on the job attaching mosaic tiles. This wall of the mosaic is my design and contribution to the 2015 Zoo project. The Quetzal is the national bird and also the basis for the name of the city, Quetzaltenango. Depicted are the flying male, perched female and 2 babies peeking out from their nest cavity.
The above slide show is a slice of our 2 weeks in Xela, from market scenes to mosaic progress...